a língua da vértebra
dance presentation | 2019

The presentation "A Língua da Vértebra" is a collective creation that arises from subtle experiences lived by ten women in contact with the Angel Vianna methodology, over two and a half years of coexistence and continuous studies. It also arises from the need to bring these experiences together in a work to conclude the technical training course.

Ten backs side by side on the horizon, each unit shakes itself

Like tide, it sweeps and licks the space

Approaching and departing from you

Approaching and moving away from each other

Dance is the language that unites us

The investigation of the spine as a central axis to every movement, in all bodies, reverberates in multiple dance possibilities. Each vertebra, each region, as well as each body, are essential to the whole, having their own vibration and strength. Lumbar, dorsal, cervical - tongue. Our entire body reveals itself as something that arches and squirms together. A body that structures itself collectively.

The show premiered at the Choreographic Center of the City of Rio de Janeiro and two performances at the Cacilda Becker Theater, Rio de Janeiro.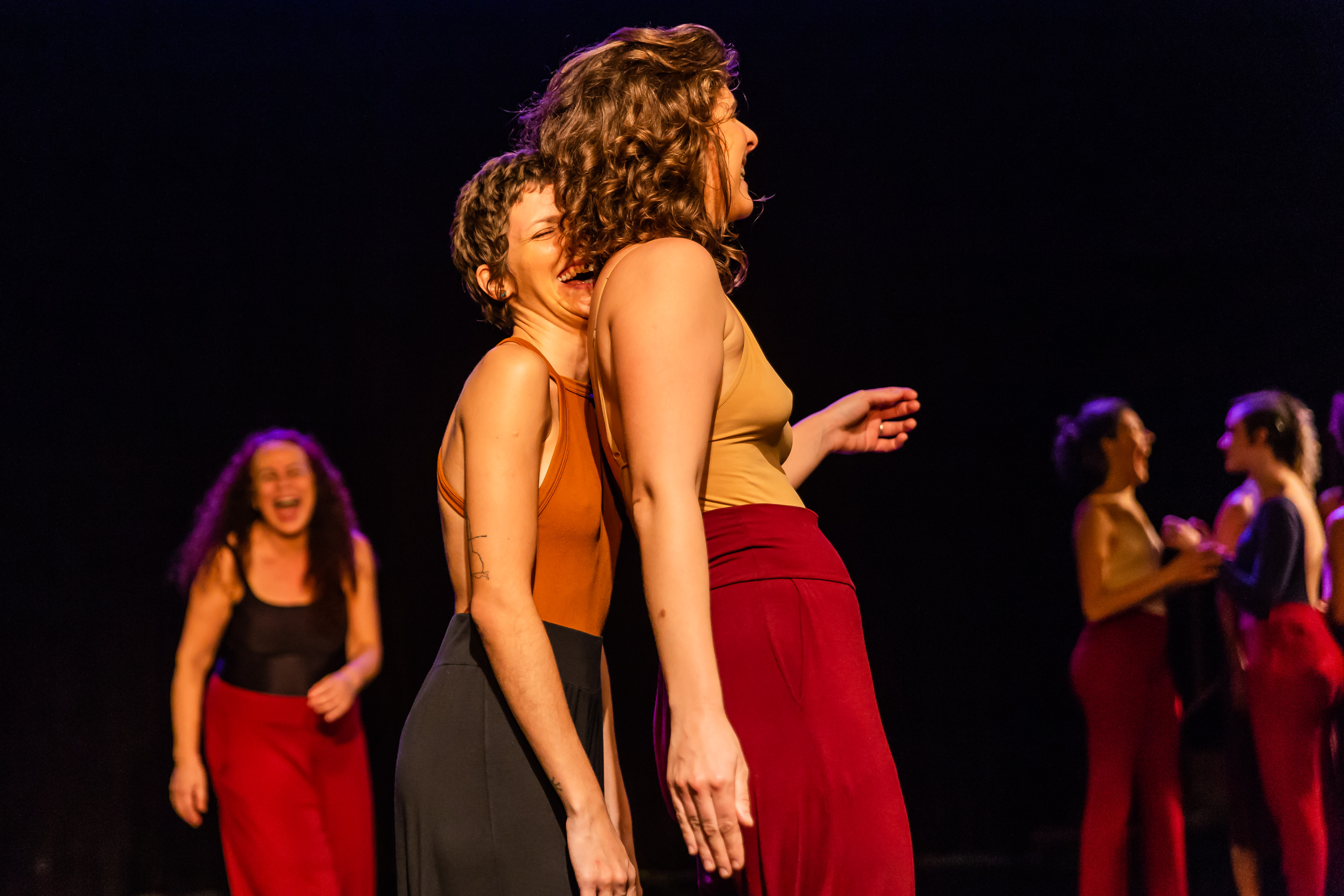 Creators and interpreters: Ayeska Ariza, Beatriz Galhardo, Herika Reis, Julia Severo, Laura Silveira, Maria Hermeto, Maria Luiza Tiburi, Natasha Benzaquen, Nina Rodrigues and Rose Benzaquen.

Collaborators: Moira Braga, Dilo Paulo, Frederico Paredes, Eraci Oliveira, Andrea Chiesorin, Lenna Santos and Lorena Pipa.

Photos: Ana Wander Bastos.